Conference April 24th 2018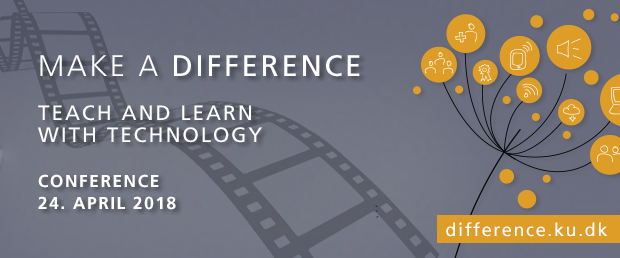 The conference is aimed at UCPH teachers who would like to explore the possibilities within online and blended learning. So please join and see how you can make a difference on your students' learning.
When and where
24 april 2018 from 9-16 at Mærsk tower.
Programme
This year's conference will focus on the use of videos in teaching and learning.
Learn more about new approaches using videos in teaching.
Keynote:
Rob Hubbard - Making sense of digital learning
Workshops:
Interactive live TV
Video assignments for students
Virtual Reality
How to perform on video
Screencast
Video productions with ipad
Greenscreen videos
.....and a lot more.


(Final program will be available later)
Organiser
The conference is organised by the e-learning units at UCPH. Find your local unit here.