Clive Shepherd
More than Blended Learning: Designing World-Class Learning Interventions
Content: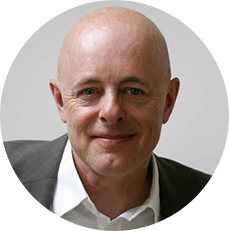 Blended learning is right now the strategy of choice for most major employers and for many educational institutions, whether or not they describe their approach as 'blended learning'. The blended learning of today is broad in scope, extending well beyond formal courses to include all sorts of online business communications, from webinars to videos, as well as social and collaborative learning, the use of performance support materials and providing opportunities for accelerated on-job learning.
Employers recognise that learning at work takes place continuously, whether or not it is formally planned. They understand that courses are not enough to change behaviour and increase performance. As a result, they increasingly expect more far-reaching solutions that go well beyond the presentation of information and half-hearted attempts at providing opportunities for practice. They want learning solutions that deliver and that places fresh demands on the designers of those solutions.
This workshop provides you with an opportunity to explore a new approach to the design of learning interventions that goes well beyond conventional views on blended learning. This approach stresses the need for end-to-end solutions that blur the boundaries between formal and informal learning.
Agenda:
Defining blended learning

Determining the underlying need

Analysing the situation in terms of the Learning, the Learners and the Logistics (the three Ls)

Structuring blended solutions using the Preparation, Input, Application, Follow-up model (PIAF)

Selecting methods to maximise effectiveness

Selecting media to maximise efficiencies (cost, time, accessibility, scalability, flexibility)
Target audience:
The workshop is aimed at anyone who designs learning interventions for adults and who wants to deliver greater value to the organisations that they serve.
Prerequisite knowledge:
None
Expected outcomes:
Everyone will take something different from the workshop, depending on their previous experience and their interests. However, you should expect to become more capable at:
analysing and responding to requirements

determining genuine priorities

structuring blended solutions

selecting appropriate learning and teaching methods to maximise the effectiveness of the solution

selecting appropriate media to maximise the efficiency of the solution